Sales Pages That Help You Build Trust, Sell More, And Increase Revenue
Whether you're a product seller, consultant or service provider, driving traffic to a solid website funnel is an essential part of the sales conversion process.
This is a hassle-free website service that helps you turn your online traffic into leads & sales.
Ticks The Right Boxes…
The things you need in a sales-focussed website to help your online business grow.
Professional Setup & Support
We do the work so you don't have to + high-speed hosting is included
Sales Optimised Checkout System
State Of the Art checkout with upsells & Downsells 
Gorgeous Mobile-Ready Layouts
Customisable, premium page templates that works on desktop & mobile devices
Easy Website Management
Edit & update your content anytime with an easy-to-use page builder
Fast Website Hosting
We use premium hosting with top notch support & fast page loading
A sales page, or dedicated landing page website, is focused on one thing; getting visitors to take a an action.
This could be to make a purchase, download an item, watch a video or signup for something.
Unlike traditional websites, which typically have a bunch of other distracting things going on that takes attention away, a landing page aims to achieve your desired call-to-action, by having well-presented content, & a layout that guides the user to the decision through a sales funnel.
Beautifully, Conversion-Optimised Page Layouts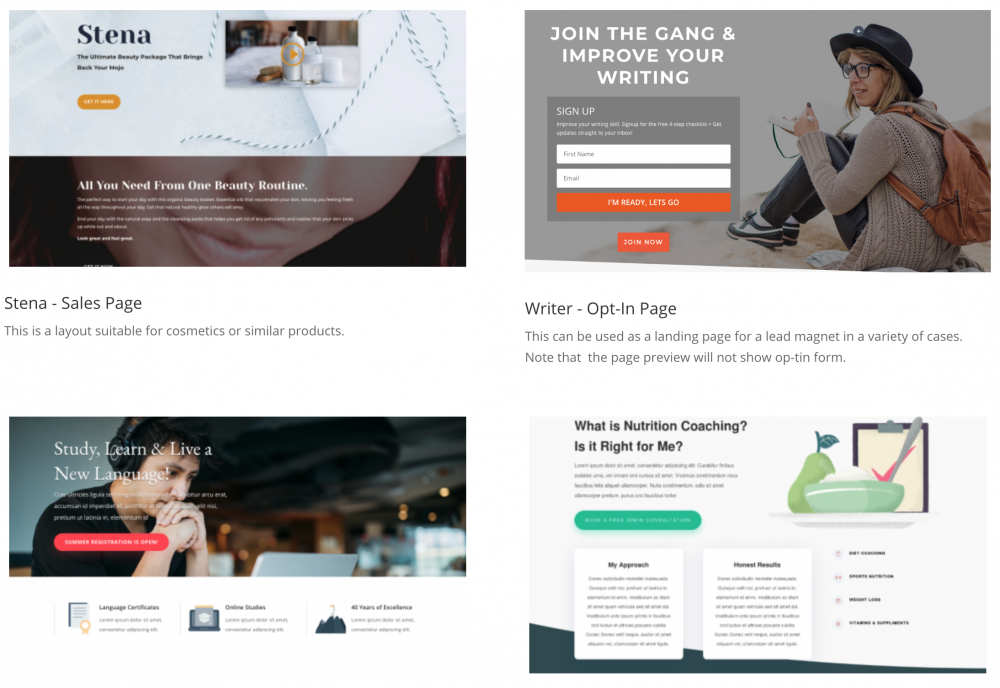 Choose from any of our pre-made layouts which are designed professionally, not just to look great, but to improve conversions.
We customise the design for you by adding your logo, brand colours, text content and images to make it unique to you.
We also show you how to make your own edits and updates to the site so you can tweak it to your heart's content.
We'll Setup & Launch In 1 day
It's as simple as 1, 2, 3… No waiting around for weeks or months!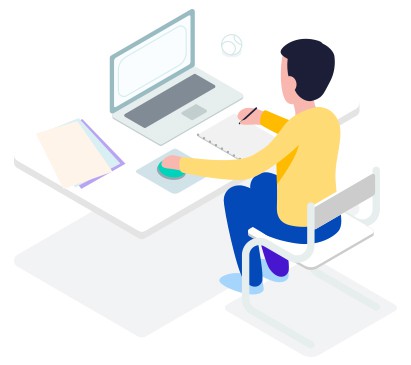 1. Choose setup a date
Select a date that works for you (min 1 week ahead). Your site will be created and launched on this date 
2. Send us your content
Provide what you have such as your copy (text content), images, your logo and any other brand assets. We'll also need your domain name details (www.example.com)- if you don't already have one we can help with this.
3. Finalise & Launch!
We setup & customise a set of our design templates to create your landing page, checkout page and any other pages in your sales funnel. Everything is then tested and fine-tuned. Once you're happy, we go live on the same day!
Pricing With No Surprises
Setup & CustomisE YOUR Website funnel
Includes setup, customisation & launching your website funnel with a landing page, a checkout page, & a thank-you page.
3-Step Funnel setup with 1 product in WordPress
Fast, reliable hosting for 1 year
Premium theme (worth £70 per year)
Adding your content
 Sign-up form to build your email list
Design customisations (add your logo & brand colours)
User training & documentation
First month support service included (£100 value)
ADD MORE STEPS OR MORE FUNNELS
Order Bumps – make additional offers on your checkout page.
Upsells & Downsells – increase your average order value by offering upgrades, bundles, or other relevant products.
Each step requires a new product setup.
Add More Funnels – we can setup more funnels for you for each additional product you sell.
UPDATES & SUPPORT
You can easily edit your website content, create unlimited pages, or apply updates – we'll show you how.
If you don't want to do this yourself, we can take care of these for you through our support service when you need it. 
What type of business is this for?
Our landing page service is ideal for consultants, creative service providers such as designers, or individual product sellers. However, our designs are fully customisable & can adapt to other types of businesses. We're adding new designs all the time so chances are, we will have something that suits your type of business – just ask.  
What do I need before purchasing?
You'll need to have your own domain name (yourwebsitename.com). If you don't already have this we can set this up for you at an additional cost. We already provide 1 years's hosting at no additional cost. This hosting service is a premium, high-speed hosting solution with 1st class support.
Can I just provide you with my requirements and get it built?
A typical custom website service of this quality can start at around £3000+ in development costs.
Unlike a traditional website design service, this is a pre-done solution which makes the process straightforward, hassle-free and predictable. As a result, we can make it much more affordable to you.
If you have more advanced requirements, please get in touch so that we can work out a custom solution and price for you.
I need standard pages as well, is this possible?
Sure, we can additionally setup standard pages for you at an extra cost, or you can create as many pages as you want on your own. We'll provide you with a base template that you can turn into a home, about, services, or contact page. They'll also be a default "shop" page which shows all your products on a grid but this defeats the who purpose of having a funnel
Will I be able to make changes to the site on my own?
Absolutely! You'll be given access to video training which you can reference to update your own website content. Routine updates and changes can be taken care of for you, at an additional cost, through our support service if you don't want to spend time doing this yourself.
I have multiple products, how can I add more funnels?
The basic setup includes one product funnel. However, any funnel can be easily duplicated and setup with another product. The documentation and training will cover how to do this, but you can also include this as an extra add-on with your order.
Will you provide full support for all website plugins?
We can only provide limited support for those plugins installed and approved by us. We only use premium or high-quality WordPress plugins that work well together, and are being directly supported by their developers. 
Currently we use the Divi theme & page builder from Elegant Themes + Cartflows Pro which makes it easy to edit your website and have a solid feature set for website funnels.
We do not provide support for any other plugins that you may install on your own.
What customisations do you offer?
You'll be able to choose a design from our pre-designed templates & we will add your logo, brand colours and content such as images and text that you provide. We will swap out any placeholder content & make small tweaks to make the website your own.
Because we design the layouts upfront, it lowers the cost and time to do the project as decisions are already made around what elements work well together including, sections, typography (fonts) and structural shapes etc. We don't change fonts or make make major structural changes. You are free to make additional changes once your site has been delivered.
The same theme and design styles are used on this website and you can view design variations here. If you like what you see then you know that's what you'll get.
Do you provide content for my website?
All content is provided by you including, sales copy, logo, brand colours, and images. If you don't have everything now we can still launch your site with what you have. Updates can be made later by you or through our support service.
If you need content writing or editing help please let us know and we will factor that in at an extra charge.
I need to have a blog on my site, can I have this?
We use a standard WordPress setup which comes with blog functionality built in so you can create posts. We will cover this in the training.
Who provides this service?
Marlon McPherson alongside a small team of collaborators has come together to make this happen.
I'd like to discuss this, do you offer pre-sales consulting?
Absolutely. You can request a consulting call where we can discuss your website needs to make sure that this is a good fit for you. This call can be over the phone to UK numbers, or on WhatsApp or Zoom for calls outside the UK. Just use the Request A Call button on this page.
Click the button to request a call.
Ok, now you're running out of webpage…
go ahead and reach out so we can get things going 🙂