Elevate Your Online Business
Let's grow your brand & drive more organic traffic to your website with quality online content, modern SEO, and social media, for more local walk-in visitors and online leads
A comprehensive online marketing strategy for less stress & better results
You know you need to generate visitor-traffic and leads online for your business, but it can all get really overwhelming and time-consuming, especially when you don't even know where to start or what to do next.
After all, as a business owner you should be concentrating on the things you are good at, such as running your business.
What we want to do is to take all of this online marketing stuff off your plate, so that you don't have to stress over it.
We'll help you generate more of the right leads and increase sales conversions with our organic marketing methods and website optimisations.
Everything we do is geared towards getting you results so that you can rise above the crowd and do more successful online marketing.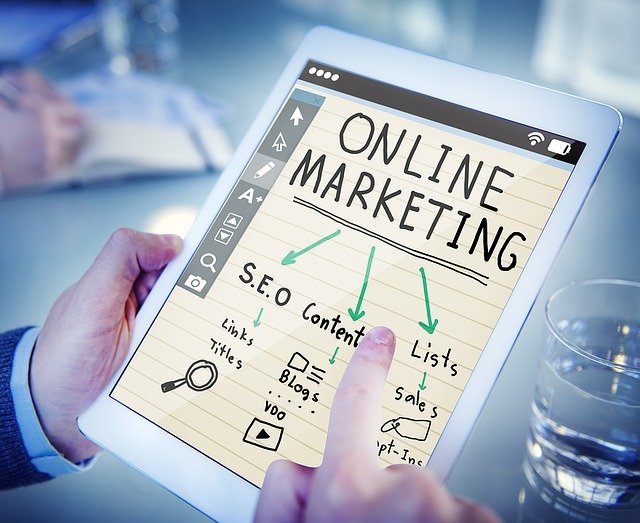 We look after 3 key areas for your online strategy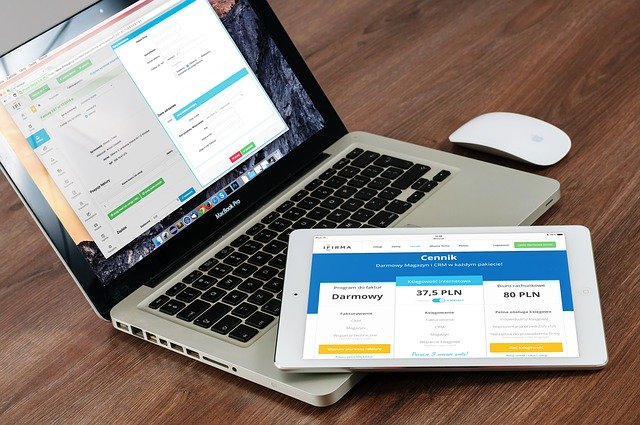 1. Your Website
We'll audit, optimise and fix any issues on your website to help improve on-page SEO and user experience. This gives you a better chance of showing up higher in Google search results and maximising sales through your website.
We'll also help take care of your software updates, off-site backups and do security monitoring on the site to keep it in tip top shape and help prevent hacking. If it does get hacked or infected with malware we can help you restore from a backup or help you clean up any infected files.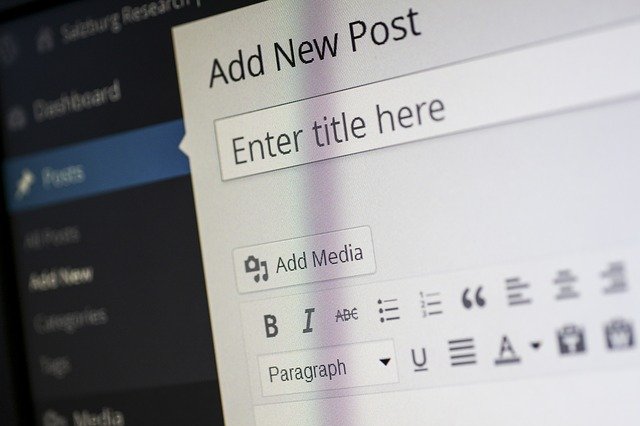 2. Your Online Content
In order to get found online there needs to be an ongoing content marketing strategy so that Google and other search engines can rank your site high in search results.
We'll help you publish regular content that we know your target customers are searching for on a monthly basis. These include blog posts, landing pages and sometimes videos.
This means that you'll get more traffic and leads from Google as your website ranking improves in the search results. We'll also keep an eye on your competitors and come up with the right strategies that can help you compete and stay on top of your online game.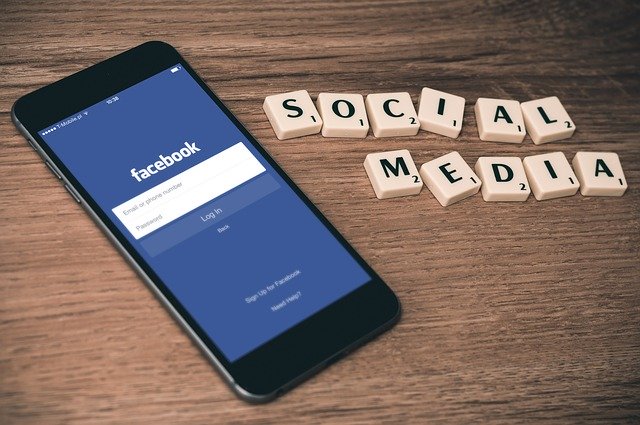 3. Your Social Media
Secondary to your online content, we believe that maintaining a social media presence on at least one platform can be a way to build an audience, grow your brand and get more leads.
First, we'll optimise your primary social media profiles by making sure that they are consistent with your brand and look professional. Then, we'll provide you with a posting strategy to help you stay top-of-mind with your audience, and promote your offers and your content.
Once things are in place, we'll help you create & schedule weekly posts so that you don't have to even worry about it.
Ongoing Strategy
Here are more details on what's we do:
🔎 Search Analysis
We look at the Google search terms (keywords) that you are currently ranking for and identify others that you can use to help create more relevant content based on Google search data.
✔︎ Competitor Analysis
We analyse your main competitors' websites to see what keywords and content are working in order to identify opportunities and to see what could be done better, or where there are content gaps to fill.

⚙️ Website Optimisations
We recommend & help you carry out changes on your website, to help optimise for improved search rankings and lead generation. These include items such as, page title text, contact form and button adjustments, image naming & alternative text (ALT Tags), page linking, page URL structuring and more.
We'll also do plugin updates, security monitoring and cloud backups of your WordPress website to keep it safe.
🌐 Website Content Strategy
Based on the keywords we select, you'll be provided with a number of content topics containing the most relevant combinations of keywords that can be turned into blog posts and videos. I'll also help you with planning so that we can get the most effective content written and published, so that you can get found faster. You can either provide the content and we review it or you can have us write it for you.
Once we have the content ready, I'll create the landing pages or posts on your website for you. The content can then be promoted on social media.
🔴 YouTube Video Strategy
YouTube is one of the best ways to drive traffic. After all Google owns them and they're the second largest search engine (behind Google of course).
In addition to your written content, there'll be a YouTube strategy to help turbo-charge your content. We'll use this to capitalise on YouTube rankings and target Google Featured Videos to give you even more opportunities to show up at the top of search results.
I'll help you create short highlight videos that you can use to promote your existing content on YouTube and social media.
If you have an existing YouTube channel, perfect – I'll help you optimise it. If not, I'll help you get that sorted so you don't miss out.
📊 Transparent Reporting
You'll get monthly reports which will show the progress we make each month. This will summarise what's been worked on and provide you with the key information pulled from Google and your website, such as, your traffic numbers, current position in the search results and conversions.
Google My Business
Google My Business (or GMB) is one of the most effective ways to get Local visitors to your business both to your website and through your doors.
The more you show up in Google Maps search as well as in a dedicated area on the search engine results page (SERP) the more likely you will see an increase in your visitors and your bottom line.
There are three things that we concentrate on with Google My Business.
Profile Verification, Setup and Optimasation
We help you claim or register your business and optimise your page with content and images to show that you are open and ready for business.
Post Regular Content
Just like social media, you can send out weekly posts on Google My Business to share information with your audience and updates on products, events and offers. This means more eyeballs on you without even leaving Google.
Collect Reviews
One of the main things that your potential customers look for before making a buying decision are good reviews. If you have better and more reviews than your competitor, guess who gets the business?
We'll help you each month with a custom review strategy on how you can follow up with customers to get feedback and reviews consistently.
How it works
Prepare, execute, see the results…
1. We start with an assessment of your current online strategy to see how we can approach things.
2. We audit your website and content and apply fixes and optimisation.
3. We give you an ongoing strategy to drive more traffic and leads and help you get results.
See more details and check out the packages below.
View More Details
➜ Once you're ready, work will start immediately on your website and content strategy.
➜ First we get your website optimised for SEO and ready for content publishing. Each month we then work on publishing content targeted at the search phrases (or keywords) and the goals we set together.
➜ Based on your budget, I'll be able to allocate the appropriate time and resources to your content campaign to keep moving forward towards the goals. Regardless of your budget, the quality of work we do each month doesn't change, however the higher your budget the more resources we can allocate and the bigger the progress.
➜ I'll be providing you with ongoing guidance on the content required including headings & subheadings, keyword usage, word count and images. Once you provide these to me it will be reviewed and formatted, then the website pages will be created and published for you. These are either blog posts or service pages.
➜ In some cases, I'll also facilitate the publishing of special YouTube videos that compliments your website content and helps with faster ranking.
➜ If you prefer, I can have the content created for you and get you to review it before it's published. However, if you are able to create the content then that allows me and my team to get more done each month. Either way, I'll be doing as much as I can to get you positive results each and every month.
START HERE: Analysis & Preparation
Initial audit of your website content, technical SEO checks, Search Analysis and competitor research to identify your current rankings and highlight some keywords that you can target to show up in Google search.
£200 (One Time Fee)
View Details
Some of what's covered:
• Search Analysis
• Competitor Analysis
• Current Keywords Ranked
• Existing Content Quality
• Page Linking
• Page Description/META Tags
• Image Naming/ALT Text
• Other On & Off-Page Checks
A report is provided with the findings and will highlight where you stand compared to your key competitors.
It also recommend anything that needs to be implemented or fixed to give you the best chance of showing up higher in search results.
Technical and strategic changes are carried out on your website to prepare for ongoing SEO and content publishing. We also optimise your Google My Business Profile.
From £500 £375 (One Time Fee)
View Details - (Limited Time Discount Offer)
Includes:
• On-page Changes
• Page Title Optimisations
• Images Optimisation
• Page Speed Optimisations
• Internal Linking
• Sitemap Creation
• Google Search Console Configuration
• Google Analytics Configuration
• Conversion Tracking
• Google My Business Optimisation
• Other SEO Implementations
• Report + 30-Minute Strategy Call
*The above pricing is based on the first 5 hours of implemenations
Monthly Content Marketing & SEO Packages
We'll work on a combination of tasks based on a custom strategy and your budget.
Up To 5 Dedicated Hours Per Month
✔︎ Monthly Customised Strategy
✔︎ Search Analysis & Competitor Research
✔︎ Content Planning
✔︎ Pages/Posts Publishing
✔︎ Google My Business Optimisation
✔︎ YouTube Strategy
✔︎ Highlight Video Creation
✔︎ On-Page Optimisations
✔︎ Other SEO Optimisations
✔︎ Email Report + Breakdown
✔︎ Social Media Post Scheduling
✔︎ Monthly Reporting + Strategy Call
Up To 12 Dedicated Hours Per Month
✔︎ Monthly Customised Strategy
✔︎ Search Analysis & Competitor Research
✔︎ Content Planning
✔︎ Pages/Posts Publishing
✔︎ Google My Business Optimisation
✔︎ YouTube Strategy
✔︎ Highlight Video Creation
✔︎ On-Page Optimisations
✔︎ Other SEO Optimisations
✔︎ Email Report + Breakdown
✔︎ Social Media Post Scheduling
✔︎ Monthly Reporting + Strategy Call
Up To 25 Dedicated Hours Per Month
✔︎ Everything from Lower Plans
Special Bonus:
Anytime-Access To Marlon Via Private Slack Channel For Quick Questions via Chat
What on earth is SEO?
Put simply, SEO is short for Search Engine Optimisation, which refers to making your website and online content visible to search engines such as Google, Bing, Yahoo or Even YouTube, when someone searches the internet for a specific search term (or keywords).
Showing up (or ranking) relies on search engines indexing your website based on relevance, technical readiness and the content you publish such as articles, service pages, videos etc.
Why do Search Analysis (keyword research)?
Instead of creating random pieces of content and hoping for the best, doing Search Analysis helps you to figure out what people are actually searching for in Google and help you decide what keywords will be most effective to use in your content.
This process also help you see how easy or how difficult it would be to show up for a search term based on content that already exists, and, also whether or not it is worth it based on the monthly search volume (how many people search for this per month).
Will I need to change things on my website?
In order to help your site rank on Google and conversions to increase, there are some things to pay attention to. For example these include making sure that page titles are in place and includes keywords, call to actions are prominent, images have ALT tags to help identify what is inside the images, and the address url for pages have descriptive information.
How long will it take for my site to show up in Google?
Google constantly scans the internet and picks up websites based on the amount of relevant content the website has to offer.
It is possible to start seeing positive movement in the first month, but depending on the existing competition it can take at least 3 to 6 months of consistent content publishing to get higher rankings, with the target being to get on the first page in searches.
What type of content will I need to publish?
Written content is standard for Google to pick up, whether that's a blog post or a landing page. However, Google also prioritises videos at the top of the search results page. 
I for example have ranked multiple YouTube videos for several topics on the first page of Google (and within YouTube itself) so it is a strategy that I recommend where possible. Starting out with written content will be easiest for most people, then adding videos at a later point.
The content topics we choose for you are based the search terms or keywords that we belief you can rank more easily at first, and then move on to more difficult keywords over time as your site becomes more of an authority in Google's eyes.
How much content can I expect to be published per month?
The goal is to publish as many content pieces as possible. We aim to publish at least a couple of pages or posts and/or video content each month. However, this depends on your budget and the strategic focus for a particular month. 
Can you guarantee results?
No-one can guarantee high rankings in Google unless they are Google themselves.
Our promise to you is to work hard on helping you optimise your website for SEO and help you publish effective content based on actual statistics. We know that if this is done consistently you will always see progress being made from the previous months based on the analytics data and also where you show up in search results.
Naturally with the increase in organic traffic to your site, you should also see an increase in sales conversions provided you do a good enough job with how you handle the new leads. 
What exactly will I get each month for my specific website?
We don't work with a fixed strategy as we need to be able to adapt and adjust what we do each month based on the results we see. This means we can be working on a different combination of things (see what's mentioned above) each month to make sure that we are focussing on what is actually working for you.
The budget you have each month dictates how much time and resources we can put into your content and SEO.
How many keywords will you be focusing on?
We don't set a number of keywords as this can be ineffective. What we do is focus on enough of the right search terms that have high monthly search volumes and low competition to help you rank easier and gain authority with Google. Over time we continue to do search analysis and add more search terms and subsequent topics to publish from. 
Do you manage my social media?
We don't manage your entire social media. What we do is help you with a posting strategy and schedule regular posts to share your online content.
You'll still be in charge of all other aspects of your social media.
Post scheduling is done on a month by month basis and is currently available for Facebook, Twitter, LinkIn and Google My Business. More platforms will be supported in the future and you can still do manual posting in conjunction with the scheduled posts. 
In terms of social media branding, we'll create professional images for your profile pages and your posts. We have a library of design templates that we can customise with your logo, brand colours and your message. 
Do you do paid ads?
No, we strictly do content marketing and other organic online strategies for sustainable long-term traffic and audience growth.
If paid ads are what you're looking for then we recommend looking hiring someone who specialises in the platform that you want to advertise on.
Who is this for?
This is for businesses that appreciate the value of a consistent content and SEO strategy, and are patient enough and willing to commit and trust the process.
On the other hand, this is not a good fit for you if you are looking for some sort of tactic or hack that's going to give you overnight success. Or, if you don't have a good enough budget or not willing to invest in your business long term.
I'm only prepared to work with people who understand the above and are serious and prepared to invest in their online marketing.
What do I get in the monthly report?
We aim to do our reporting in a transparent way and keep you in the loop as much as possible so that you know exactly what's happening.
In the monthly report, you'll get a summary of the things that we've worked on in the month. We'll also show analytics data with the progress we've made, plus we'll explain what the key things mean in real terms.
We'll also give you an idea of what we think is best to work on next, based on whats been achieved so far.
Is there a contract?
No, this is a monthly subscription and you can cancel at anytime with no penalties. Just let us know and we will end your subscription at the end of the current billing period.
Got more questions? Let us know!