Get Your Next 5, 10, Or More Warm Leads Online Each Month, On Autopilot
In My Free Workshop You Learn The 4-Step System That Automatically Brings In Your Ideal Leads.
No Paid Ads Needed, Or Forever Posting On Social Media.
Helping your business attract more of the right leads…
and convert more into sales
Imagine having a steady stream of warm leads coming into your world each and every months, and not having to wonder where that next person is going to come from. Wouldn't that be amazing?
Every business need leads in their pipeline in order to keep running and growing. But, it can be a struggle to get these leads in the first place.
There are countless ways to go about getting leads including referrals, paid ads, social media activities… and the list goes on.
But, it can get tricky when it comes to finding out what works and how to approach it.
That's why I put out free online content including my videos, podcast and blog posts to help you make progress.
Ultimately, I have figured out the best system that works for just about any business, that puts YOU in the driving seat when it comes to getting leads consistently online.
And, I've put it together in a free video workshop that you can watch and apply to your business right now.
There are countless businesses using this system, from small startups to massive Fortune 500 companies. And you can start using it to get much better results.
THE BIGGEST ISSUE WITH LEAD GENERATION
Discover why businesses struggle with lead generation
(and how you can fix it)
THE COMPLETE LEAD GENERATION SYSTEM
Learn the 4 key components that need to be in place to generate leads automatically online
(and how to put them in place)
HOW TO ATTRACT THE RIGHT LEADS
Learn the best strategies for getting your ideal client or customer to come to you
(instead of you chasing them)
Enter your details below and I'll send the free training instantly…
🔒 Your information is safe and secure with me. I hate spam and will only send you helpful content.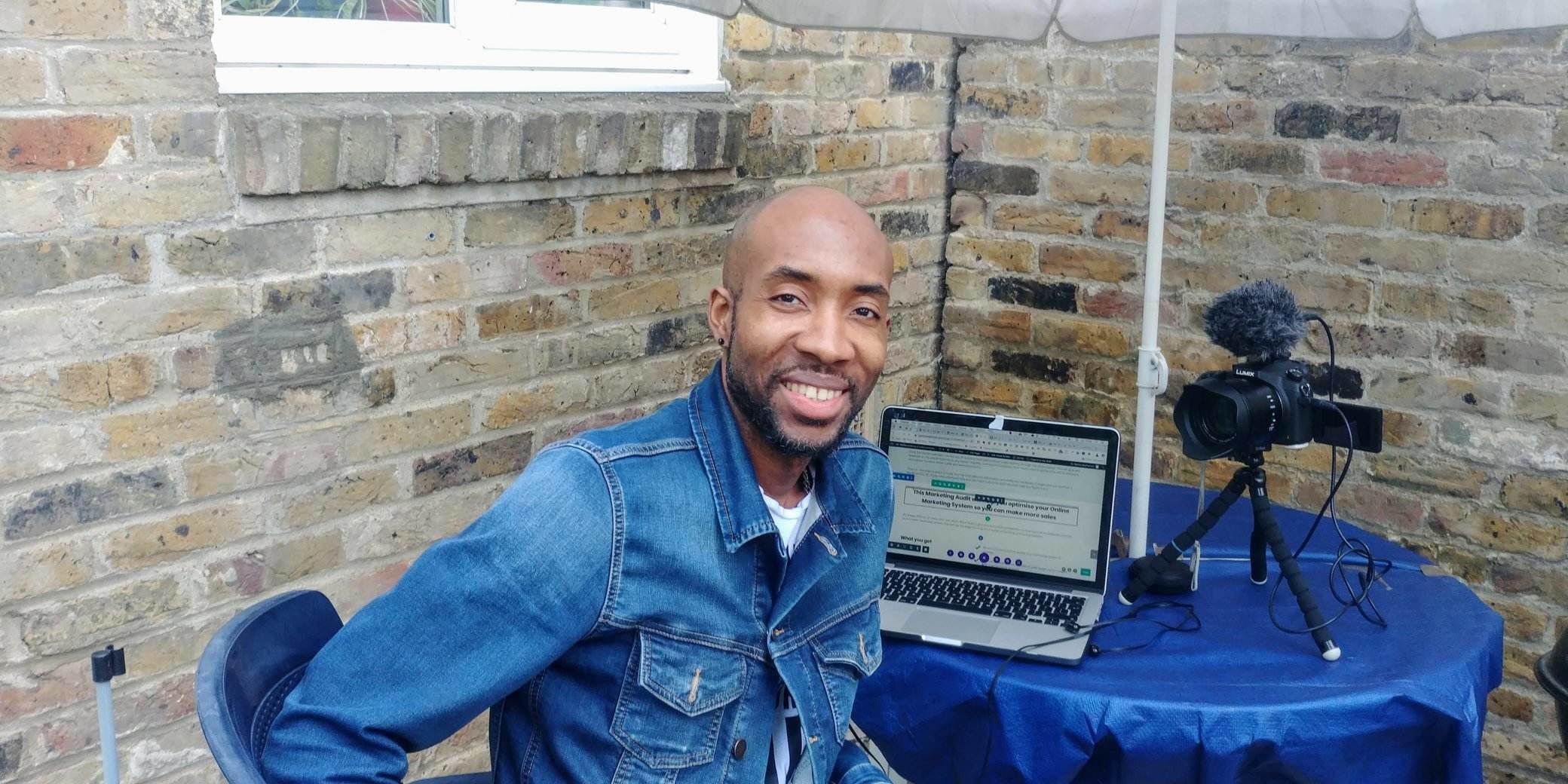 I'm Marlon, a passionate content marketing strategist who loves to help others get the online success they deserve, by sharing what I learn along my own journey.
I do this through my online tutorials, my podcast and other resources.
Together, let's build your online infrastructure, grow your audience, and attract the right online leads, with organic online content.