Get your marketing done…

in a day

!
Introducing…
No Excuse Marketing (NEM)
An intensive program that helps busy service professionals implement their core online marketing systems in just ONE day.
This is for the business owner who wants real progress
◉ Forget the useless marketing tactics that have your head in a spin
◉ Out with it… no more spending all day on social media
◉ No more worries about content creation, you'll only do what makes sense to do
◉ A clever system to create blog posts in 10 minutes or less
◉ No more hamster wheel… give yourself permission to ignore social media algorithms
◉ Catapult your sales conversions by being the real you
◉ Finally, a system of less fuss, and more progress in a single day
I know how challenging it can be
As business owners we tend to find an excuse to put things off that are important and end up with a longer and longer to-do list.
Unfortunately, one of the things on this list is often our marketing.
And, the longer it's left, the more we get left behind…
Ultimately, this can feel self-defeating and hopeless.
I would know, because I've been there too.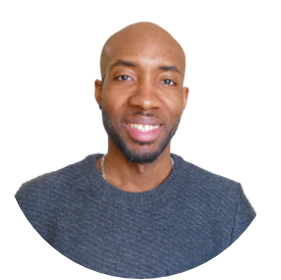 No more excuses… Let's get your marketing off your plate
Imagine being able to cross your marketing off the list, once and for all, so that you can breathe easy.
Imagine feeling confident and proud of your online presence, knowing that you have the right systems in place.
"Marlon was great with helping me figure out my website strategy and also help me with branding. Thank you for making my life this stress free! Brilliant job"
"If I didn't buy things like this, I wouldn't have a clue where to start… really helpful"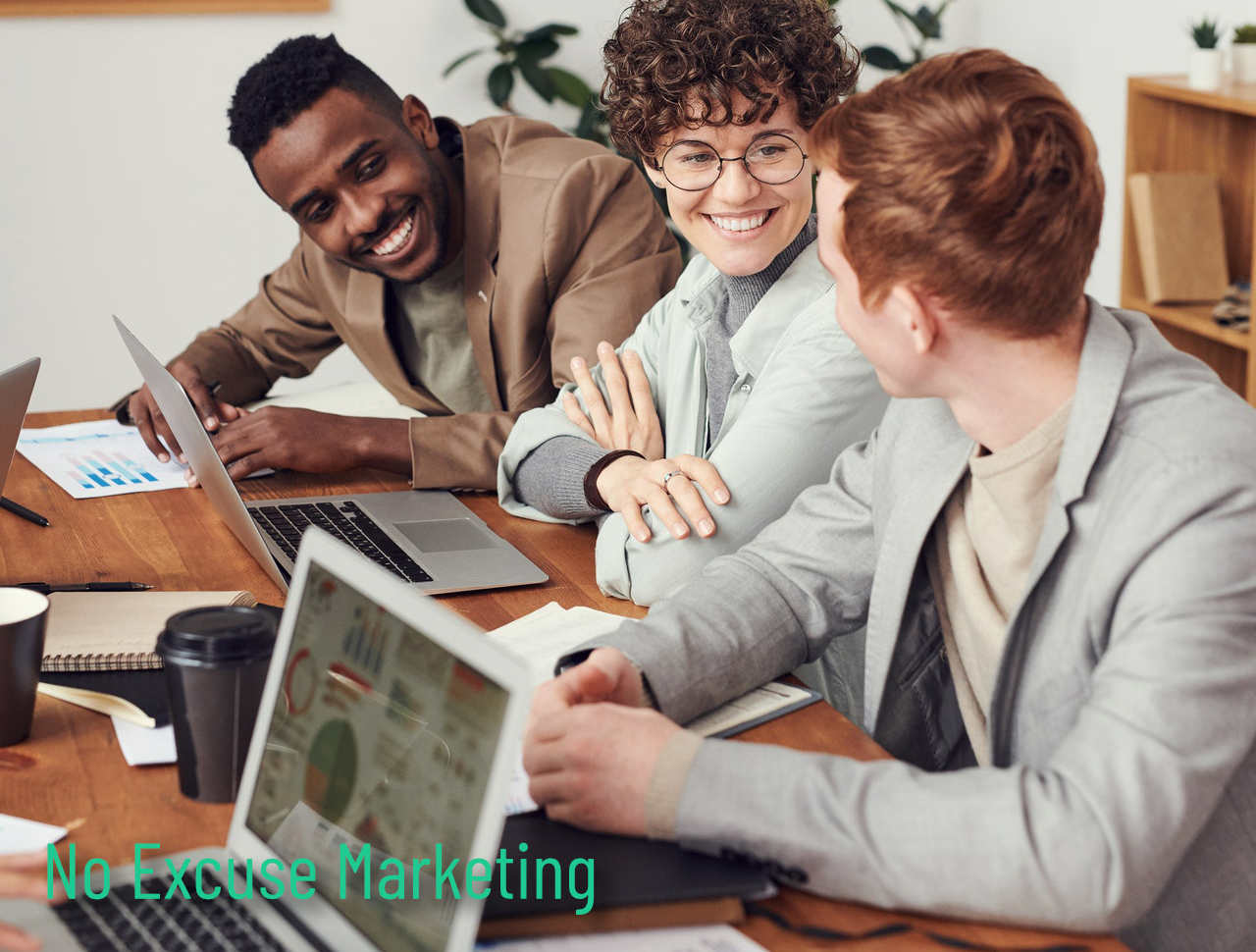 No Excuse Marketing concentrates on 5 key areas necessary for successful online marketing campaigns:
An Impressionable Brand
A Website That Converts
Content That Attracts
Building Email Relationships
Engaging Social Media
Now that you know the 5 key components, here's how it works.
I find that most business owners are so busy and overwhelmed that they never make the time or the effort to really implement.
And if they do, it may not be in a way that's effective enough or sustainable for the long-term.
That's why I decided to create these one-day practical workshops called Focus Days. Here, we work together and get your chosen marketing project DONE.
Inside A Focus Day Workshop
The workshops are conducted live with you in the room where we can get down to work and power through the strategy or implementations.
You get:
✔︎ 8 hours access to Marlon and team
✔︎ Practical Done-with-you work, along with some done-for-you elements
✔︎ 1-1 Coaching and training on the topic of the day
✔︎ Access to tools and resources to manage your marketing more easily
✔︎ Receive all the work we complete together on the day
✔︎ BONUS: Lunch or refreshments provided
✔︎ BONUS: Ongoing support via email for up to 1 week after the workshop for quick questions
—
The workshop can be completed in person at our London-based facility where we'll be able to get down some to deep work.
If you prefer, we can come to your office for an additional travel fee (from £300 per day within London's M25).
GETTING IT DONE WITH YOU
Strategy, Planning, Implementation
Available Focus Day Workshops
Brand Foundation Strategy (we work on your ideal client profile, brand messaging, visual planning and more)
Website Conversion Strategy (work on planning or optimising your website to better generate leads or sales)
Blogging For Business (plan, write, and create up to 12 months of blog posts)
Non-Sleazy Email Marketing (plan and write a welcome sequence or a sales sequence)
Essential Video Strategy (learn how to create simple videos for presentations, marketing, or sales)
Simple Podcast Production (learn how to produce and publish a solo podcast)
Hassle-Free Social Media (plan and create up to 12 months of posts)
You can book one day or multiple days at a discount, just ask!
1. Contact me via the website contact form, or via email to request a FREE 15-minute Discovery Call where we can see if we are a good fit and determine what Focus Day(s) you need.
2. If all is good, I'll send you an agreement and invoice for the full investment amount.
3. Once you approve the agreement and make payment, you'll be sent a calendar to choose from the available dates and get booked in.
4. Next you show up with an open mind and ready-to-go, so that we can get the most out of the day
5. We then go through our pre-planned agenda for the day and work together on getting your marketing from TO-DO to DONE!
TIMESCALE: Workshops must be completed within 90 days of booking. 
Your investment
Let's be real here, hiring a good, experienced marketing professional or agency to do all of this with you, will typically be anywhere from £2,500 – £5,000 or more per project.
And, it would be worth every penny, considering the value to it adds to you and your business.
I do however want to make this as affordable as possible. But, at the same time…
I want to be able to deliver the best possible experience and quality of work to you.
With that being said, you won't need to pay £2.5K+ right now…
Your Investment starts from only
£1,200

per day

 That's a pretty modest investment to get access to my professional expertise, my coaching, and, to FINALLY get your marketing DONE.
Virtual Focus Days
We can also conduct virtual focus day Workshops over live video (Zoom or similar). Here's what those look like.
Your virtual session includes:
✔︎ 3 hours of 1-1 strategy, training and live done-with-you implementations of 1 marketing component

✔︎ Checklists & Worksheets to help guide you
✔︎ Some done for you items (depends on the topic)

✔︎ Curated tools, tutorials and other resources

✔︎ BONUS: 1 week email support for quick questions (during business hours)
—
This is NOT a physically workshop. You will be required to have access to reliable high-speed internet on a desktop or laptop computer in order to stay connected and follow along with the activities.
Zoom or an equivalent tool will be used for the call.
Investment: £500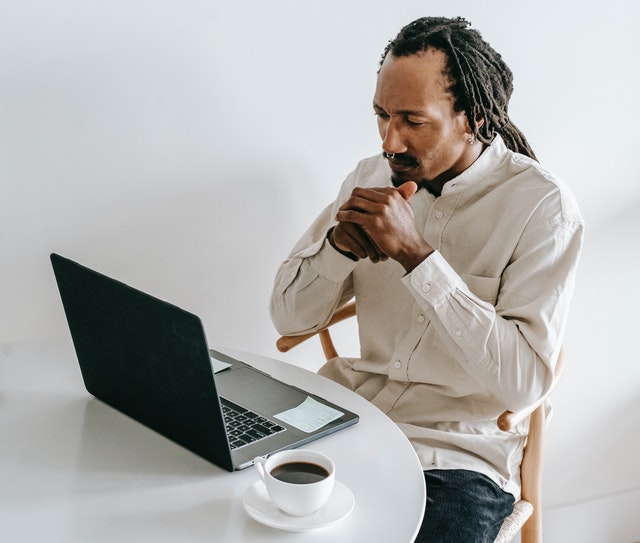 How will it work?
The point of the virtual session is to get as much work done as possible during the call but have also give you a clear path and the training you need to continue working on your project afterwards.
Here's what will happen on the call:
Training Presentation:
We'll kick off with a live video presentation to teach you the strategy and show what to do on your end.
Focused Work:
After the presentation it's time for you to get the work done live on the call. You'll be working within a shared Google Doc where I can check in on your work and provide additional guidance or feedback.
Feedback:
Add the end, you'll have completed the most important aspects of your project, and you'll have everything you need to continue working on your own. But I'll also provide you with additional support via email any further questions you may have for an addition day after the workshop ends.
"Marlon always help bring clarity and perspective to my business. Thank you for an amazing service"
◉ You understand the importance of getting your marketing foundations in place
◉ You've tried to DIY a marketing solution but just can't get it right
◉ You're fed up of sitting back and watching your competitors run away with all the business
◉ You believe in working with professionals to get your marketing done and are willing to take direction
◉ You don't want to waste time and are happy to work within a compressed timeline
⛔️ If you're not open to working differently and is looking for a more traditional approach
⛔️ You'd rather do things YOUR way and prefer the DIY approach
⛔️ You don't value the work of a professional and are looking for an "Order Taker"
⛔️ You are happy with the way things are and have no motivation to make changes
Q. How will the Focus Day go?
There's normally an agenda for each type of workshop.
Typically we would start with a presentation and then we start doing the work in line with our checklists and worksheets.
You'll be able to ask questions at any time and get my help when you get stuck.
I or my assistant will help you refine your work and keep track of your progress so that you can get as much out of the day as possible.
Q. How much work will we do?
Although we'll set a target for the day, what actually gets completed will depend on your pace.
We'll let you know your progress throughout the day in order to keep things on track.
Q. Can we do the Focus Day virtually?
It is a better experience to do it in person, but, if it is not possible to do so, we can also do a virtual version (information is now on this page).
These are run differently and needs to be booked separately so please get in touch and we can discuss it.
Let's get going!
Request a FREE 15-Minute Call by sending a message