The fast, efficient and cost-effective way to create a professional website for your business or brand, in only a day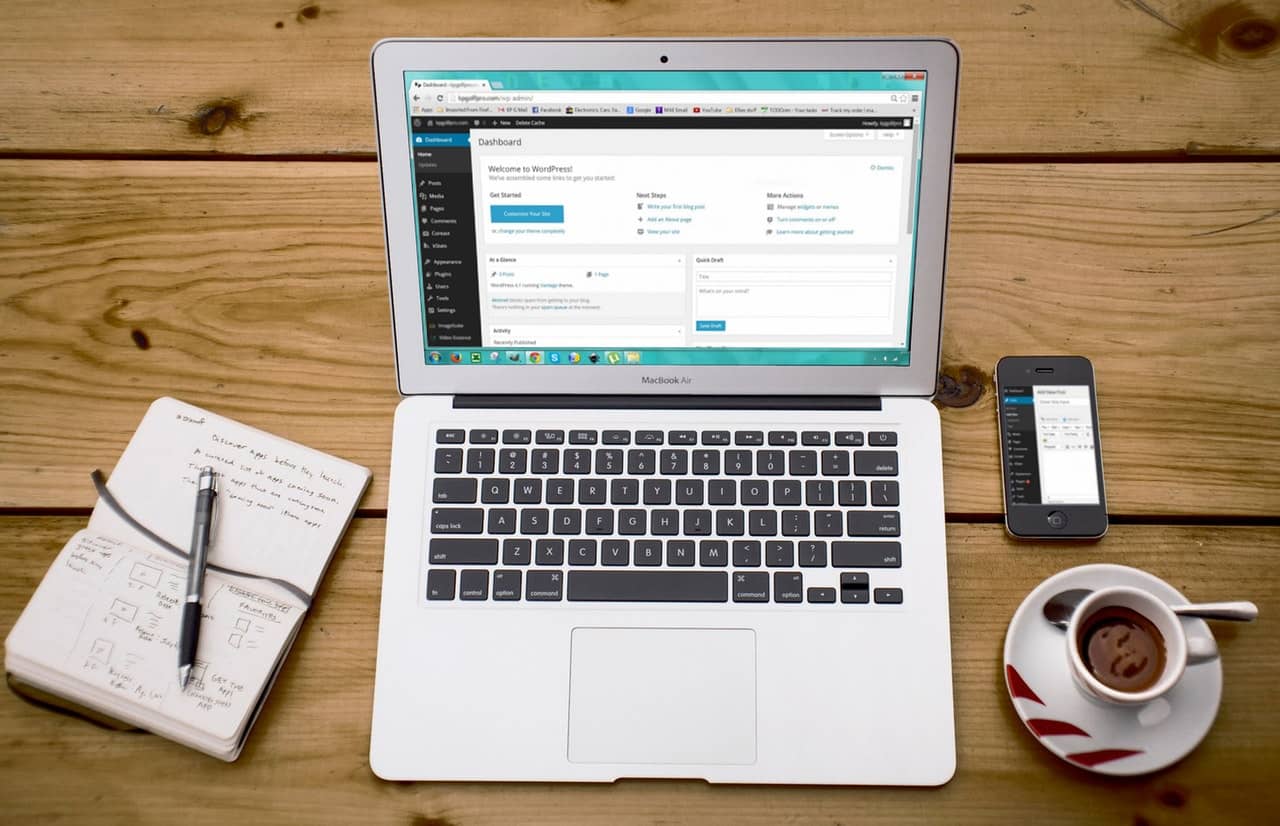 For most small businesses or organisations, there are some common requirements for setting up a solid website for marketing and lead generation.
Based on our experience and research we've worked out the best combination of features and systems to implement on these types of websites, which makes projects easier and more cost effective to deliver.
This is great for you as it has several benefits.

Fast Turnaround Time
No waiting for weeks or months to get your website done as we set up in only a day.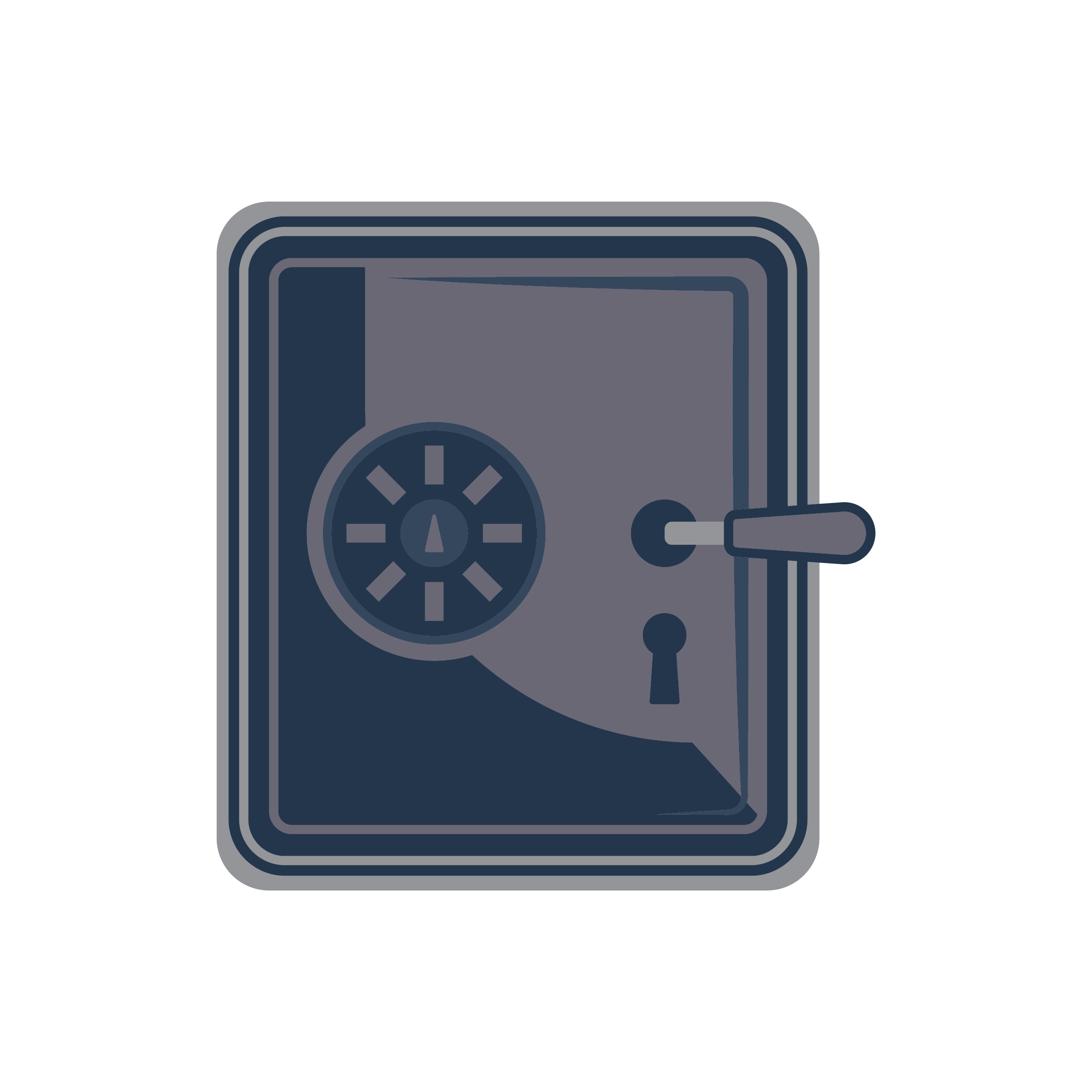 Save Money
Because we have predetermined designs and features, we save you money by not having to do everything from scratch.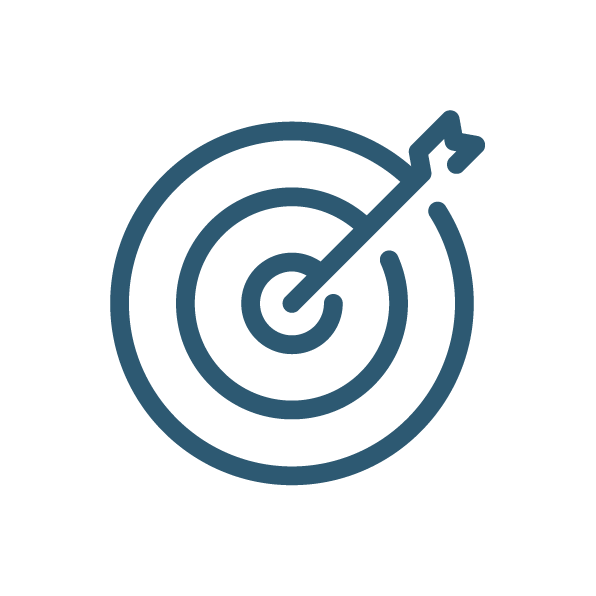 Focus On Priorities
With the shorter time frame to work on your website, it helps you get the most important things implemented rather than becoming distracted by less important features.
1. Discovery
We have a brief telephone chat about your project and discuss our solutions
3. Select The Day
Choose a date for your website build at least a week in advance – we need time to prepare before the date
2. Prepare
You gather your content and any external services you need – don't worry, we'll guide you through this and providing you with a helpful checklist
4. Build
We build your site on the day you selected. You get to see the progress throughout the day and give feedback. We go live and provide with training resources.
More of what you need – Less of what you don't
Our One-Day Website Builds include:
Professional design template
Customisations to match your brand
Documentation and training resources
1 to 1 training available
Bonus: Fast and reliable hosting for 1 year (£150 value)
Bonus: 30 days of software updates and security monitoring (£50 Value) 
Design Layouts
We like to use clean and elegant designs to create a great user experience and to maximise conversions.
Here's a peek at some of our design templates: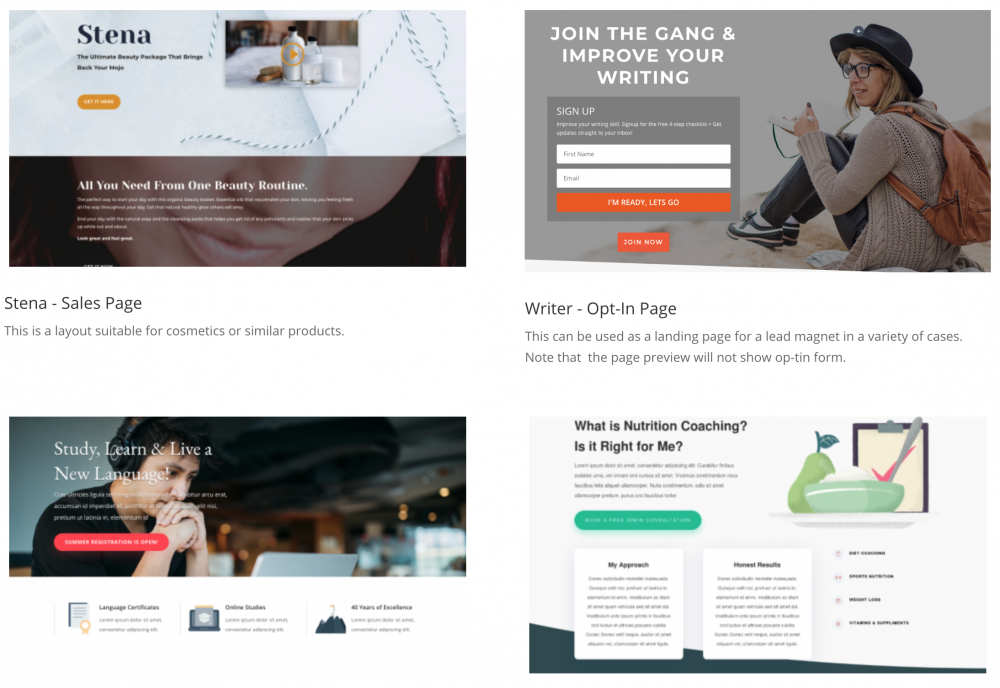 We are constantly building out more layouts and will help you find a great one for your website.
Before we get to the booking date, we will spend the previous days preparing for the build.
You'll be responsible for the content, and we'll handle the implementations. If you don't have much content, don't worry as we will work with what you have – you can always add more over time when you are ready.
*The more you get done before hand the more we can do on the build day and the better your site will turn out.
Our checklist will outline all you need to provide to us for the build. You can request it now to start prepping early.
We'll be available for a maximum of 5 hrs on the day and you'll be able to see the site being built on a special live link.
You'll also be able to review the progress with us and ask for revisions at pre-determined times. You'll need to make sure you are available on the day that you book in order to review the work at these times.
After the time deadline, we also spend some extra time behind the scenes optimising and monitoring the site (usually the next day) to make sure that everything is running smoothly on our part.
How To Get Started
1. Reach out to us using the contact form to tell us a bit about the project and what you are trying to accomplish with your website.
2. We'll reply to you usually within two business days and arrange a call to discuss the process.
3. If we are a good fit, we'll send you an agreement for you to e-sign, make full online payment, and select a build date.
4. We'll have you select a design layout, and you can gathering your content and get prepared for the build. Ideally your content should be with us at least 24hrs before the build date. If you don't have all content, we'll work with what you have and you can always add more later.
Price
A One-Day Build starts at £500
*Price based on setting up a WordPress website with up to 5 pages on the same day.
Questions
See the FAQs below
Will you be able to setup my whole website in just a day?
We guarantee that we'll set up your WordPress website based on the criteria we specify i.e. up to 5 standard pages with the functions and features mentioned.
If you need a larger website or additional functionality, please let us know as this may require additional build days.
Will I be able to edit the site by myself?
Absolutely!
We use one of the best and most user-friendly page-builders to make it easy for you to add or change text, images or other content. You'll also be able to create unlimited pages on your own, without needing a web designer or knowing computer code. 
We'll provide you with documentation and tutorial resources to help you do this.
If you need it, 1-1 training or personalised video tutorials are also available at an additional cost.
What actually happens on the day?
We allocate a maximum of 5 hours on the day, depending on the needs of your build.
For example, if your chosen slot is 9am, the deadline for the build is 2pm. Your website may be ready before this but this would be the latest time that we would be available to you on the day.
During the time slot we spend our time setting up the site, customising your pages, and communicating with you to get things just right by having you review the site live, and doing any needed revisions. We then continue to optimise the site behind the scenes for up to 24 hrs.
We have a step-by-step guide for the day and a pre-build checklist that we can provide to you so you can see exactly how the day is planned out and to help you prepare.
Here's general overview of the day's events:
• Have a brief kick-off call to discuss the plan for the day
• Install and configure your WordPress website
• Setup all the relevant pages such as home, contact, about, services etc.
• Customise your design by adding your logo and your brand colours – If you don't have a logo we can create a simple text based logo as a placeholder.
• Add the content you provide: text, images and videos.
• Connect any external services such as your email marketing (if applicable).
• Test and launch – We make sure everything is running fine and launch the site on your hosting.
Will you do custom page designs for my website?
No, this service is based on a predesigned template that we customise to match your brand. We'll change colours and add your logo, images and content to make it unique to you.
If you need a custom website there is a separate service at a much higher price point. Contact us to learn more.
Will you write my content for me?
This is not included.
You will need to provide your content for each page before the build day, and we will add it as-is. You can either hire a content writer separately or do it yourself.
Sure, if we spot something wrong we don't mind changing a word or two, but for the most part we expect your content to be already edited when it gets to us.
Images:
In terms of your images, where needed, we will optimise them by cropping and compressing them to help your pages load faster.
Videos:
You can provide links to YouTube, Vimeo or other services to embed videos on your pages.
Can I select any day for the build?
We have specific days for this service each week.
We'll send you a booking link where you can make payment and request a particular date and time based on our availability.
When your request comes through we'll check our calendar to make sure that we're not double booking. We'll then confirm the date by email or suggest other dates for you to choose from.
If you cannot be available, you can nominate someone else to represent you. If not, we will setup the website to the specifications we agreed beforehand.
Do I need hosting?
If hosting is not included in the package then you will need your own hosting. If we include hosting we will set up your account on our preferred high-quality hosting provider and launch the site there.
Website Migration
If you already have a host, we can move the site to your own hosting provider for an additional fee. However, you do need to ensure that the hosting you choose is good enough to run your website properly.
If you prefer, we can provide you with the website files in a zip folder so that you can upload it to your hosting.
What are bonuses?
We may sometimes include bonuses as an additional way to add even more value to our packages. They are not a core part of the packages and can change, but also based on demand, they could become a more permanent fixture.
Can I have a shopping cart on my site to sell products?
We can add a "Shop" or "Buy Now" button that links to a dedicated 3rd party shopping cart such as Shopify or similar service. You'll need to sign up for this service (at your cost) and provide the relevant links or embed code.
However, if you want to have a shopping cart directly installed on your WordPress site, this would require additional implementations and therefore either more build days or a custom website service.
We offer several solutions for e-commerce or online payment including, WooCommerce, Easy Digital Downloads, Gravity Forms and more.
Contact us to discuss it.
I need build a _______ type of website, can you help?
The features and functions in this service are very specific and may not meet everyone's needs. If your project have more advanced or special requirements you need to enquire about our custom website service.
We currently specialise in these types of custom websites:
E-commerce – Sell products or services online directly on your website
Memberships – Offer members only access to content
E-learning – Offer online courses
Use the contact form to tell us about your project and request a free consultation.
We'll be back in touch with you asap.