Studies have shown that we suffer a lot more when we experience loss versus not getting something in the first place.
Think about it with kids. If you go to a store and take a toy off the shelf for them to have a look at "just to keep them quiet", you better be prepared to leave the store with it.
You're going to find it pretty difficult to get it out of their hands, so again, "to keep them quiet", you end up buying it.
The same thing happens to us as adults in the form of FOMO (Fear Of Missing Out).
Well, I'm guessing you already knew this and that's why you're reading this post. So, let's cut to the chase and talk about how you can implement this in an email funnel and your WordPress website using the Divi Theme.
Let's talk about how it will work, and then we'll look at what tools you'll need to implement it.
How the scarcity strategy works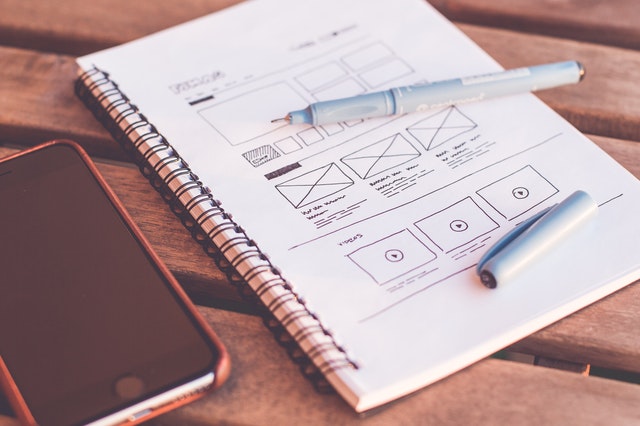 Of course there are multiple ways to do this, but this is how I would do it.
As an example, let's say you have an offer of some kind (whether this is a product or a service) that you'd like to offer a discount on when someone signs up to your email list.
First, you'll need to have two sales pages for your offer.
One with the regular price which everyone that visits your site can see, and the other with a discounted price, which is going to be hidden—let's call it the special offer page.
What you'll then need to do is to provide the link to the special offer page inside your promotional email to the subscriber or lead, so that they'll be able to buy at the discounted price.
Now, of course you'll want to add some urgency to the mix by giving them a limited amount of time to purchase, otherwise guess what?
The discount goes away and they'll have to buy at full price.
How to setup your evergreen FOMO offer with WordPress and Divi
Ok, so at this point I think you get the idea. So how do you actually do this on a WordPress website using Divi?
Step 1 – Create your Special Offer Page
To create your special offer page you need to have your product or service setup with a pre-applied discount.
This means there are no coupon codes being used or displayed to the user. You want the price to be at the discounted level when they see this page.
The easiest way to do this is to create a duplicate product (at the lower price) which is hidden in your shopping cart system, then add this link to your special offer page.
Step 2 – Add an Evergreen Scarcity Timer
Now that you have your special offer page sorted, you need to apply a time limit to it for each user individually. This can be achieved by adding an evergreen countdown timer.
Divi actually has a countdown timer module already built in, but this is not evergreen. Evergreen means that you can set the timer for each user separately from the moment they view the page.
The Divi timer cannot do this as it only can be set for a fixed duration that everyone sees and can only be used for certain things, like counting down to a launch day.
I'll get into what I recommend below. But first let's talk about how the timer needs to work in practice.
Features needed in an Evergreen Timer
An evergreen timer will need to have the ability to:
Identify each user that lands on the page. Typically it will do this by adding a small file to their browser call and a "Cookie". This cookie then remains in place for a set period of time and can remember the user even if they leave the page and come back to it later.

Another way it can ID a user is through the IP address linked to their internet connection.


Start the timer independently for the preset amount of time when a new user lands on the page.


Prevent access to the page when the timer has run out for that user. This can be done by redirecting them to another page, displaying a message, or by doing something else.
Evergreen Timers for WordPress and Divi
There are a few free and paid Evergreen Timers for WordPress, but not all play nicely with Divi.
Based on my research and testing I have narrowed it down to three options:
Thrive Ultimatum – This is the most feature-packed and boasts one of the best lockdown features to prevent users bypassing the system after the timer expires. But, I think it can be overkill and it is the priciest option. A couple of years back I got it stand-alone for a year, but now you have to buy the whole Thrive Suite to get access to it. If you need all the other plugins they have, then it may be worth it.


Intelly Countdown – This is the best free option that I have tested. It works great and has the basic features that you'll need. They also have premium licenses that gives you additional features and support.

I find that it does lack some flexibility with design, so if this is going to be an issue for you, you should probably give it a miss.


Divi Timer Pro – This is a great solution which is specifically for the Divi Theme and this is what I would recommend if you are looking for a native option. That's because it is not a totally outside solution, in fact it is a modified version of the built-in Divi Timer Module.

Nelson Miller and the Team over at Pee-aye Creative basically added the missing functions that are needed to make it evergreen. I've chatted with Nelson over email and know that the support is great plus they are looking to actively develop this further. So, pretty much you have a solution here that gives you all the same design functionality using the divi Builder plus the new features.
Some parting thoughts
I have seen where websites have implemented scarcity timers that are fake and it really does not instill confidence in that business when it happens to me.
When I'm talking about a fake scarcity timer, I'm talking about the fact that I'm still able to go back to the page shortly after the time "expired" and the timer will just start over, allowing me to STILL purchase at the discount!
If you are thinking about adding a scarcity timer to your website, make sure that it is genuine based on what I outline in this post.