Maybe you write your blog posts using an external application such as a word processor or a notes app.
Once your blog post is written, you'll need to add it to your blog as a new post and format it in a way that it is presentable and easy to read.
Here I have some tips that will help you improve the formatting of your blog post so that you can keep the attention of your readers and get better end results.
1 – Use a good headline
Even though you may have a headline in mind, it is good practice to come up with a few different ones and see which one is more effective for the post. Always make sure that it is true to the content while being attention grabbing.
Also, take a look at the SEO aspect by seeing how people are wording the searches so that you can make it search more friendly. 
2 – Add a good introduction
Your intro paragraph should set the stage for the rest of the post. Make sure it speaks to the problem you are about to solve or why the reader needs to read on while keeping it brief.
3 – Use Sub Headings
Subheadings are important to break up the post into sections. Rather than have everything in endless paragraphs, adding these will help readers scan the page. Most people get put off by long blocks of text and just scan from top to bottom so subheadings will help keep their attention.
4 – Use bullet points of numbered lists
Bullet points and lists can help you keep things organised and easier for readers to process a lot of information.
Using numbered lists help readers to follow along in ordered steps for instructions or tutorial.
5 – Use easy to ready paragraph fonts
A lot of people like to use fancy or decorative fonts on their website, but these are not appropriate for reading. Fonts are designed with different uses in mind, some are for headlines, some are for print media, and there are fonts that are for digital reading.
Ensure that you use a font that is designed for reading online as this will cause less straight on the eyes and make reading your post a breeze.
6 – Add interesting quotes
Pulling out quotes from your main content and adding them in between paragraphs is another way to keep the interest of the user and set up content to come.
You can also reference other relevant quotes from others to achieve the same thing.
7 – Include graphics and images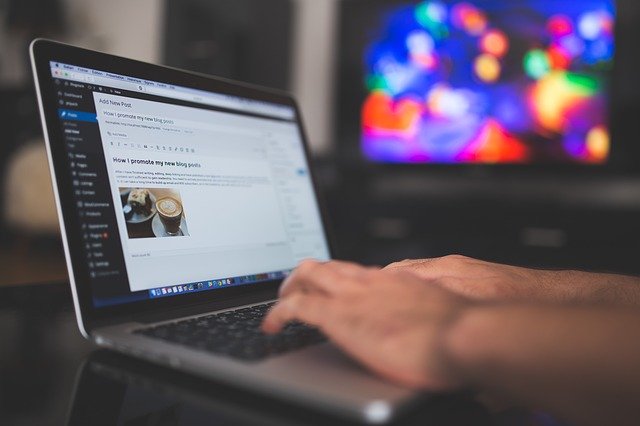 Photos can say so much more than words. If you find the right images to include this can make your written content much more powerful. You can also include things like infographics or other graphics to make the content more rich.
Try to include these after two or three paragraphs to help keep the reader engaged.
8 – Use a great featured image
Your featured image plays a big part in the presentation of your blog post as it helps to sell the post visually. Your featured image should entice the reader to have a look a the post as it helps to set the scene.
You have to select an image that is relevant to the post and us designs where necessary to include other elements that draws attention.
9 – Add videos where possible
Using videos in your post can help deliver more value to the reader and help your post rank better in Google, especially YouTube Videos
10 – Include relevant links
Having relevant links is a good way to provide value to the reader by helping them find external sources and other resources. It is also great to link internally to other posts and pages as this can help keep the reader on your website or blog.
11 – Add a conclusion
It is a good idea to have a conclusion of some sort at the end of the post. It is where you will summarise the post or highlight the main takeaway.
This is useful as a lot of readers tend to expect this and scroll straight to the button to see the outcome of the post and then decide whether they still want to read the post.
12 – Add a call related call to action
Finally, have a Call-To-Action (CTA) that gives the reader a next step. This will help to engage them further and continue the relationship.
It could be as simple as asking them to share the post or you may want them to get your freebie and join your email list. Doing this allows your blog post to work for you after you've delivered some value to your reader.
—
There you go.
If you follow these tips you'll be able to improve your blog post formatting and keep readers happy and coming back for more.
Need extra help?
Check out the resources I have on futurestepscreative.com including online training and ongoing support, to help you build and grow your website and audience with content marketing.