In this post, I'll be taking a look at how to start a solo podcast for your business or brand. And by solo podcast, I'm referring to doing a podcast by yourself with no guests or cohosts. This is the simplest way to start a podcast as you do not have to rely on anyone else to get started, all you have to do is start recording and deliver your message.
Doing a podcast for your business or brand is a great way to drive some amount of discovery, but also to help form a deeper connection with your audience in order for them to get value and intern this helps you to convert more of the right people into leads and sales.
You can listen to the audio or continue reading:
What is a podcast
A podcast is content published in audio format over the internet. It is usually done as a recording which is then distributed via a podcast publishing service.
Listeners can then find your podcast in an online directory such as iTunes, or they can find it in any of the many podcast listening apps available on mobile devices.

Why start a podcast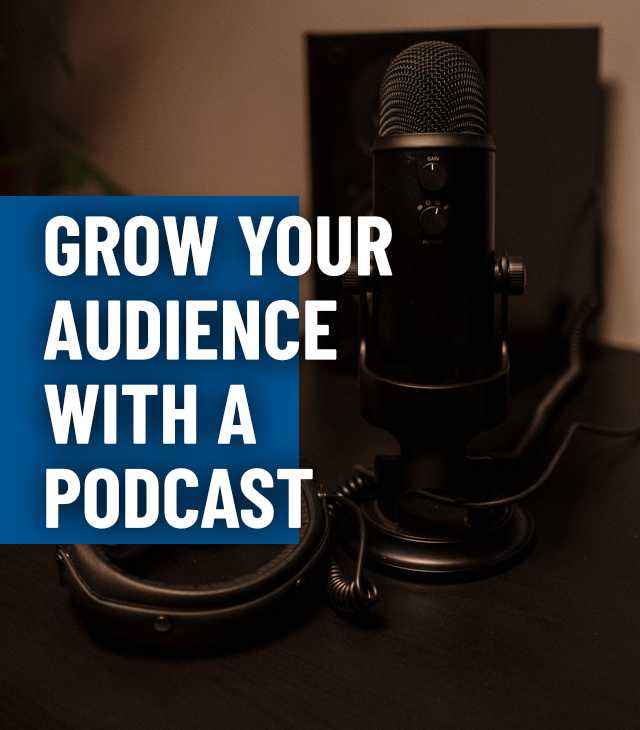 Of the 3 main content types (written words, audio, and video), podcasts are quite unique in the way that they are consumed by the end-user, because it doesn't require the listener to focus in on a screen to get the content. This makes it quite a flexible way to go through the content while doing other things like driving, cooking, running, etc.
I find myself listening to podcasts a lot when driving on longer journeys as it allows me to maximise the time which would be otherwise spent listening to music or random things on the radio.
Starting your own podcast, therefore, gives you the opportunity to reach an audience that may not be able to consume your content in other ways for one reason or another.
What you need to start a podcast
As mentioned earlier, podcasts are audio-based. However, they may also be combined with video and presented in that format for multiple platforms. But, for the purposes of this post I'll be focusing on the traditional way of podcasting which is audio only.
Here are the basic things you'll need to be able to create a solo podcast fo your business:
A content plan – you'll need to decide what type of content your podcast will publish and who it is for. This will help you to keep your message on topic and relevant to your audience. No one really wants to listen to podcast episodes that are all over the place and does not provide much value to them.
A good microphone – because the main content type is audio you will need to have a good microphone to be able to capture your recording clearly. It does not have to be a fancy or expensive mike, it just should not be the one built into your laptop or phone if you can help it as the sound quality from those may not be good. At a very basic level, you can start by using a lapel (clip-on) mic that you can plug into your computer or mobile to get much better audio.
Recording device – there are several ways by which you can capture your audio recording. You could either record directly into your computer using free software such as Audacity. Or, you could use your mobile phone or tablet and record into an audio recording app. A third way is to use an external audio recorder such as the Zoom H1 handy recorder.
Audio editing tools – chances are the audio recording will need to be edited to cut out mistakes or to add additional pieces of content, such as an introduction or an ending, or music to the recording. Any audio editing software can be used for this on your computer. A free one I mentioned earlier is Audacity which allows you to do all of the above.
How to publish a solo podcast
Now that we've covered what you need to create your solo podcast, the next thing you will need to do is to publish it so that it can be found and listened to by others. To do this you will need some sort of podcast hosting service to submit your audio files to, who will in turn, distribute your podcast to multiple platforms.
There are lots of different podcast hosting services around at different price points based on what they offer. Have a look on Google and see which ones suit your needs best based on how much you plan to upload, or how often you plan to publish.
If you do not want to spend money on hosting, there is a free podcast hosting service called Anchor (anchor.fm). I have tested out Anchor in the past, however, I found that there were some restrictions that I did not want and therefore I now pay for my own podcast hosting.
Here's the video from the podcast episode:
Hopefully this post has been helpful with helping you to start or improve the way you do your podcast.
Need addtional help and support?
Check out the resources I have on futurestepscreative.com including online training and ongoing support, to help you build and grow your website and audience with content marketing.